Bots and fake profiles are increasingly common on dating sites.
How dating sites screen profiles for fakes
The vast majority of dating websites don't employ manual moderation of new profiles but only automatically screen them through linking to social media pages and databases of known problematic contact details. Access by IP linked to the country is also used a tool.
But it seems easy enough for people with dubious intentions to use VPN and browsers hiding their identity, and then set up social media pages to join dating websites. Seems like a lot of work, but it doesn't seem that complex to people who know why they want to connect to people from rich countries.
Some websites (for instance, pay-per-message sites) are built with the view to exploit people's desire to find love and understanding. People working for such websites set up profiles on dating sites, get in contact with members and then lure them to pay-per-message portals, where with seemingly cheap costs per message it's easy to rake up a bill of USD 800 or more per week. The whole "relationship" is fake, as it's only started to extract money for communication. Users of pay-per-message websites also widely employ bots to simulate communication (and thus bill more for chats and messages).
Different types of scammers target men and women
Some sites openly include the fact that they use bots in their terms of use.
Ashley Madison was found to be using bots a few years ago; it was a big scandal. They were apparently using over 70,000 bots pretending to be females contacting male users.
There are also online scammers targeting older women, pretending to be some wealthy well-groomed widowers, and then after a few weeks of correspondence and some chats on audio (sometimes with the use of a video and voice over) asking for money.
I have read about several cases in Australia where women wired romance scammers $250–300 thousand over the course of a "relationship", assured by the "partner" they will be paid back, of course. Jan Marshall is one of survivors of such a scam, but there are thousands of people who still are getting involved with such scammers via fake profiles.
We at Elenasmodels employ manual moderation of all submitted profiles. After the checks, only 27% of profiles get approved.
This could give you an idea about the scale of the problem of fake profiles on dating sites.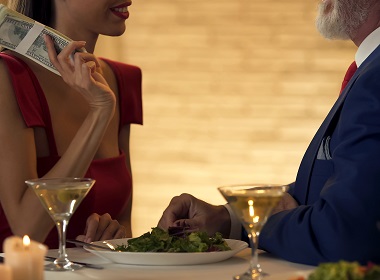 Read also:

Share this article